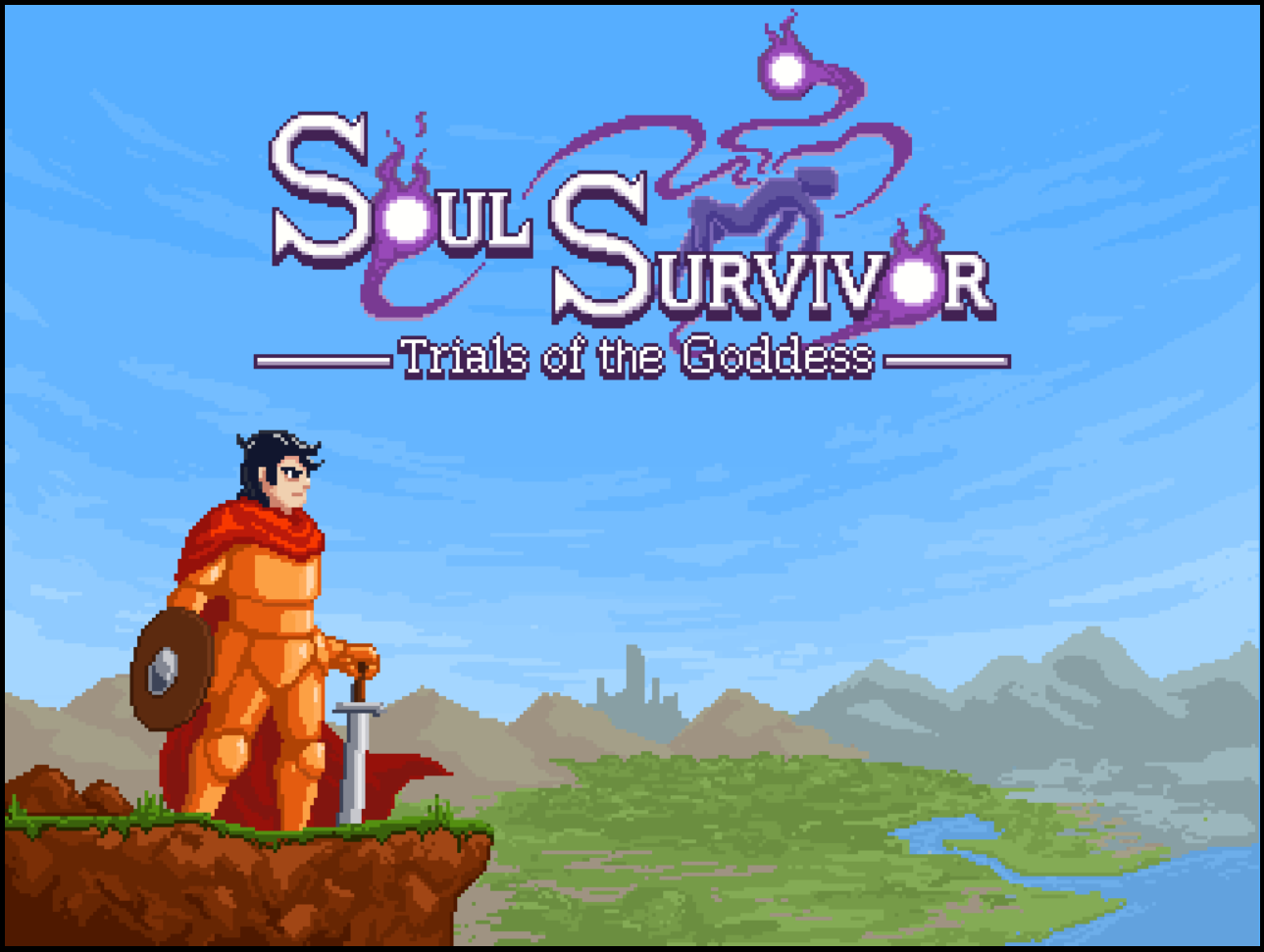 Soul Survivor: Trials of the Goddess
Soul Survivor: Trials of the Goddess' second chapter The Dungeon is now public!
6 new regular Areas, 1 new secret Area, several more bosses, tons of new gear, skills, and items, and a significant increase in overall challenge await the intrepid adventurer... Will your Soul survive?
Along with this update, a substantial re-balance has occurred to improve some skills/items, and address others that were overpowered.
Higher level enemies are slightly faster and tankier, and some player growth curves have been adjusted as well.
Beware the new Elite enemies that are frequently found leading Bands of foes!

On the visuals side, new and improved battle animations are still being implemented where needed, and there are some fancy new weather effects utilizing appropriate sprites rather than particle effects. (yes I consider proper pixel ratios fancy!)
Speaking of weather effects: check out the new title screen, too.
One thing you won't see in this build, the map layout shuffle is not quite there yet - but enemies and items are still randomized on Normal Mode, and the map randomizer is coming soon.
Once the dust settles from the Chapter 2 release and any related small updates... you guessed it, Chapter 3 - The Trials.
I'm hoping for a 1st quarter 2023 release at this point both on itch and another major platform I can't talk about yet.
Stay tuned, worthy Souls!
--mooglerampage
Files
Soul Survivor v.6.zip
383 MB
Oct 27, 2022
Get Soul Survivor: Trials of the Goddess