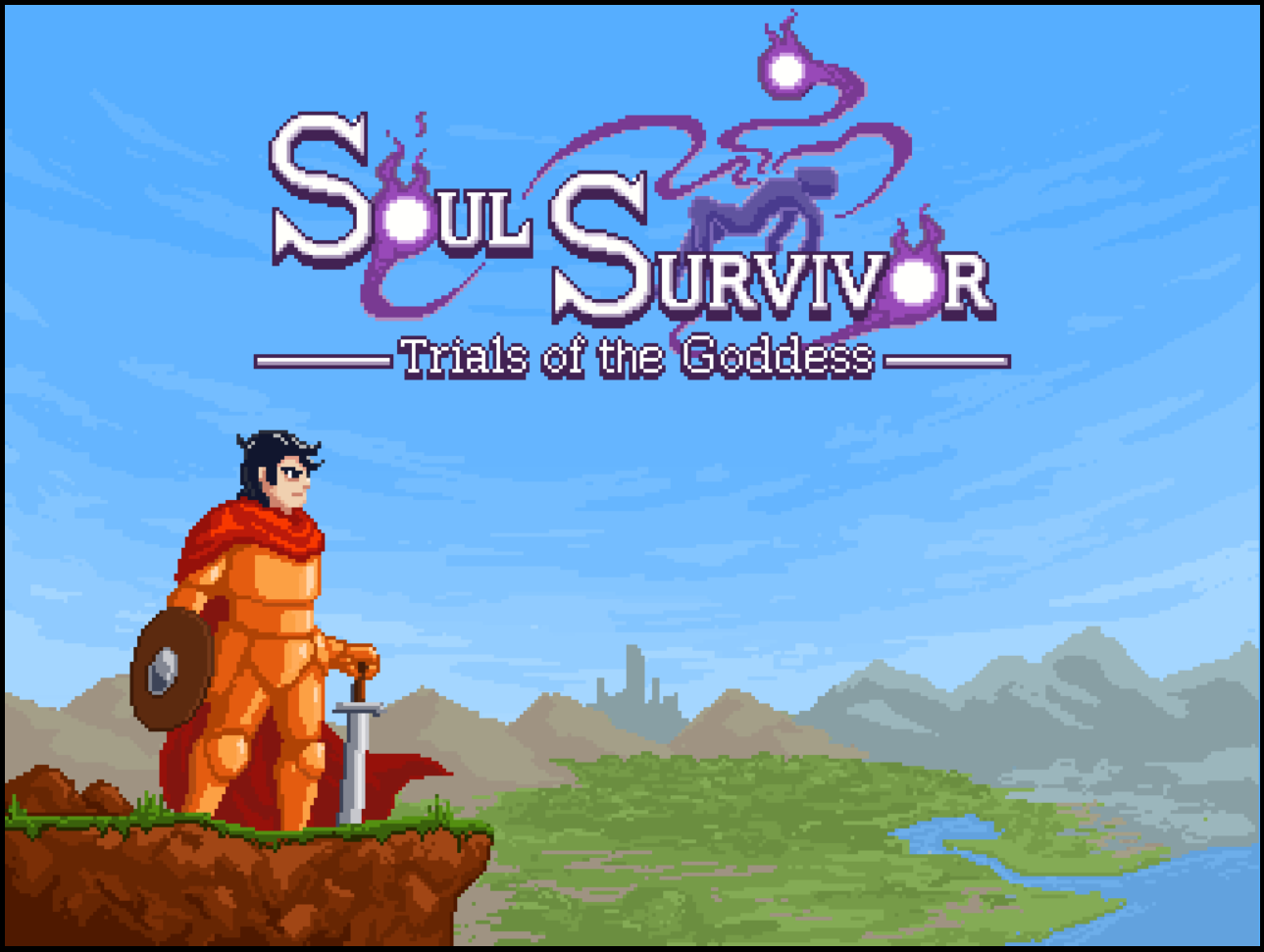 Soul Survivor: Trials of the Goddess
The Long Awaited... July Update
---
Alright so this update is definitely overdue, but I am confident it's worth the wait!
I've finally opened up chapter 2 and created a brief transition scene as well as implementing the "reset your progression" mechanic, though it's got a unique twist I hope folks will like. While you can preview the fights in the first Area of chapter 2 it is by no means complete or balanced (there's no items!), so it is just that - a preview.
The intro has been vastly improved with an optional cutscene that summarizes the events of Take3Fight3!'s storyline, and I've streamlined a few things during the character creation and prologue.
This release also includes a ton of bug fixes, general re-balancing, and new content.
Now, the big deal (speaking of new content): Roguelike mechanics, such as enemy shuffle, item shuffle, and map layout shuffle have been implemented, to further enhance replayability and ensure every run is a unique experience. Some enemy or item locations can "roll up" to become more powerful, while others "roll down". Combined with the variety of map layouts available, it is very likely players won't ever have the same experience twice.
(unless of course you play on Explorer Mode, which is now de-randomized in addition to having unlimited lives)
This is probably the final "quality update" for a while as I focus on chapter 2, but as always if anything pressing in terms of features needs to be addressed I will continue to do so.
Thanks again for your downloads, comments, likes, subscribes, etc. etc. folks!
Get Soul Survivor: Trials of the Goddess