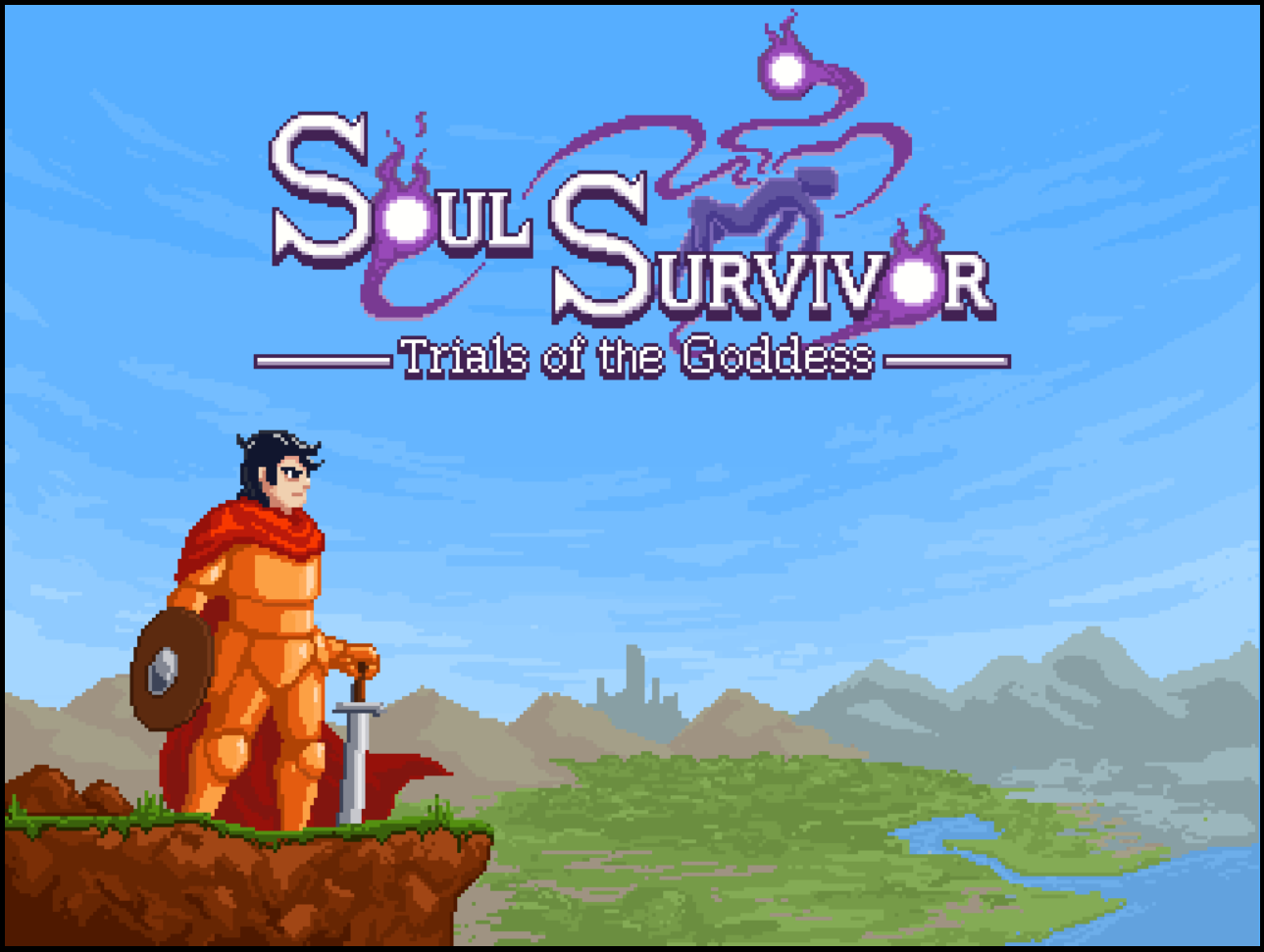 Soul Survivor: Trials of the Goddess
May (?) Features Update Incoming
---
A little over one month after the public demo release of Soul Survivor: Trials of the Goddess, a bunch of improvements and new content are in development!
I'm still hoping for a monthly update release, though May's is going to cut it close, so I might have to adjust that schedule.
In any event, I am still planning for the full game to launch late 2022, and there's a lot of exciting stuff on the road map to get there:
Feature: Randomized Gameplay
Shuffle map layouts, enemy encounters, and item pickups at the beginning of the run
A different experience each time you play the game (includes New Game+)
Unlockable feature to play a specific "seed" value for practicing / optimizing runs
Quality Update: Battle Animations
I'm working on a ton of improved battle animations that look better and fit the battle scene's art style more closely
Many skills are receiving unique animations to add more visual variety to combat
Quality Update: Map Sprites
Replaced some generic or mismatched map enemy sprites with more suitable assets
Deciding which battles to fight should be a bit more fun!
Quality Update: Bug Fixes and Balance Improvements
It's mostly minor tweaks and small fixes at this point, but as players keep finding bugs I will keep squashing them.
Content: Chapters 2 and 3
Chapter 2 is well underway from a design perspective, and it's sure looking to be even trickier and more exciting than Chapter 1. There are some new mechanics - and twists on existing gameplay - that you'll be sure to want to check out!
Thanks to everyone that's showed an interest, downloaded, commented, etc. and I hope to have another update for you all in a couple weeks.
--Chris (Mooglerampage)
Get Soul Survivor: Trials of the Goddess