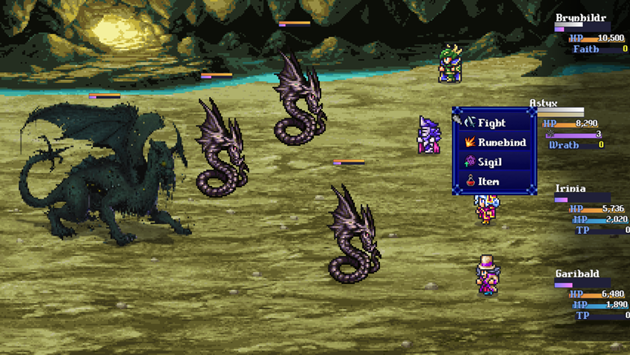 Boss Battle Build Bout Contest Project
A downloadable game for Windows
RPGMakerWeb recently held an awesome contest which you can read about here:
https://forums.rpgmakerweb.com/index.php?threads/boss-battle-build-bout-sep-13th...
I created this project in RPG Maker MZ using the provided template (thanks to Michael Rookard / Degica for the awesome Obsidian Dragon sprite!) as well as some other great assets from:

Team VisuStella - Yanfly, Arisu, Olivia, Irina
Hakuen Studios
AlexDraws
Stephen "Redshrike" Challener
Blarumyrran
Somepx
SnoopethDuckDuck
YouFulca
Tim Carlos
Dreams Circle
Joseph Seraph
OceansDream
Posting the Contest Version (original) first, with intent to later release my complete vision of the battle which had to be edited due to time constraints. The "Moogle Cut" (Champion Edition) features a multi-phase boss fight, some restored skills that were cut from the original, and some general re-balancing.
Sorry, only available for Windows at this time. I am looking into other OS/platform options however.
Download
Install instructions
Unzip the archive and run the .exe file.